Yes, I'm guilty of living for the weekends.
Don't judge.
Now, for this week's happenings.
1. Ole Rue Bear went to live with my parents. They had just lost their dog, her health took a sudden turn. Rudy was going bonkers with our long days at work, in the past I seriously was home much earlier than I am these days. Rudy wanted so badly to stay outside all day, but with this South Louisiana weather, we just couldn't do it. I was super sad for him to leave, but if he has to be with anyone I'd want them. According to my mom he is loving being outside as much as he wants, and has latched onto my Dad as his "person."
2. Speaking of my parents... they celebrated their 35th anniversary Monday. They went on a date, but we are planning to go to Puerto Rico over the summer to celebrate their 35th, our 5th anniversary, and Jeremy graduating with his Specialist. Why Puerto Rico? Well my Dad's family is from there. His mother moved here in the late 40's and my poor old man Daddy has never been before. I'm hoping to plan the trip out so we can hit up San Juan, as well as her home town, and hopefully see my Dad's aunt.
3. Jeremy was gone all week to a conference for work, and Ellie and I were left to our own devices. Ellie sulked for a day after Rudy left, but she quickly took up her old ways. She's been uber demanding and made it very clear while I was doing my morning bible study that she deserved a cookie, and to sit by me on the couch. Jeremy swears she is more of a cat than a dog. I think she is just me, but shorter and furrier.
4. I've been curling my hair as a means of dealing with my bangs growing out. Anyone feel me? I hate the year it takes to grow my bangs out. I need to learn this lesson and quit cutting them every 3 years. What I really want to do is get a
Clavicut
. Needless to say my aunt is the only person I'd trust to do such a thing, I need to get on that. I just realized I totally lost track of where I was going. Anyway, I thought I looked cute, when a student came up to me and said "Mrs. B, you must be having a bad hair day." Stab in the heart! Here I was sharpening pencils thinking I was looking all cute. #teacherfail
5. I finally broke down and cancelled my dentist appointment back home (3 hours away) and made one here. Needless to say I came home with two cavities, and two prescriptions for a fluoride rinse and paste. Boo. I haven't missed an appointment in my life, but every 3 years I have two very minor cavities in between two teeth. I'm not excited to inform the dentist, after having to have the "I gag easily" discussion today, that it is going to take a lot of happy gas to relax me enough to give me a shot in the gums.
Y'all can start praying for this poor dentist now.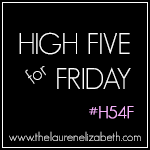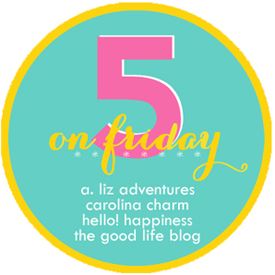 What were your favorite moments from the week?