Today is Sugarcane Festival... which is also staff development.
Normally I wouldn't care all that much.
But we get to wear comfy clothes.
You can bet I'm going no makeup with yoga pants on.
Now before I roll up to work dressed like a SAHM with a house full of babies in diapers that cry all night, let's recap the week.
1. If you haven't tried the Seattle's Best Frozen Coffee you definitely should. I hunted it down for a month after winning a coupon from A Dollop of My Life's blog, but it was so yummy. It would have been better had I had milk on hand, but the only thing in the cabinets was a can of evaporated milk... so I went with it. Jeremy was slightly confused by the milk situation.
2. Ellie is cracking me up in her old (ish) age. Granted 7 isn't old for a weenie dog, she has just decided to assert herself a bit more. She constantly is trying to hide from Rudy, my bathroom or the guest bedroom doggie bed are her favorite hiding spots. Yesterday morning I had to break the two of them up, Ellie had her fill of Rudy's antics and sounded like she was literally going to rip him open. Explain to me why they do this in the dog box every single time!
3. Some mornings I just can't get it together. I should rephrase that. Every morning this week I could not get it together. Yesterday was no different, but I did everything I could to lose my breakfast. It started when I sat my cup on the roof of my car and started to drive off, then I spilled it on my coffee cup, only to finalize the deal by sticking my lunch bag handle in it. I'm just good like that. Just so we're clear, it didn't go to waste, I licked it off the coffee mug.
4. I had an unexpected break at work. It couldn't have come at a better time this week, I had hit a wall. The type where you would have zero remorse for quitting. But nope, my week ended well. God new I needed it, had he not already known I made it clear that morning that I was at my wits end and could not live in that mood. Praise him for releasing me from that horrible attitude I was trapped in all week. I literally walked around school smiling like a fool and had no clue why. I was just happy.
Prayer works people.
5. I ventured into the art of pressure cooking this week. Jeremy's step mother gave me her's last year when we visited and I finally got the nerve up to break it out. I'm proud to say I survived it and the food turned out pretty good, if I might say so myself. If can be done, you can in fact pressure cook and not kill yourself.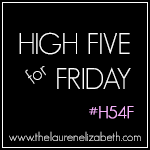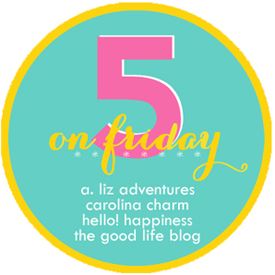 >>>>>>>>>>>>>>>>>>>>>>>>>>>>>>>
October starts Tuesday and that means a new 31 Days series is on the verge of debuting.
I healthied them up, and cooked cheap all month.
This year I'm going a step farther.
I'm doing paleo... but the furgal way.
Here's the banner I made up for the occassion, I'd love for you to check in with us everyday that month and cook along!